The Internal Quality Assurance Cell (IQAC) of Kongu Arts and Science College has been established in the college at the instance of the National Assessment and Accreditation Council (NAAC) as a post accreditation quality sustenance measure.
Kongu Arts and Science College has been accredited by the National Assessment and Accreditation Council (NAAC) with 'B+'. We stand unique among the other institutions with a score 2.53 CGPA out of 4. It is indeed a matter of pride and it proves our dedication towards quality education. The certification given by NAAC is valid for 5 years from 3/7/2018.
Objective
The Primary aim of the IQAC is to develop a system for conscious, consistent and catalytic action to improve the academic and administrative performance of the institution.
Functions of IQAC
Development and application of quality benchmarks/parameters for various academic and administrative activities of the Institution
Facilitating the creation of a learner-centric environment conducive to quality education and faculty maturation to adopt the required knowledge and technology for participatory teaching and learning process
Arrangement for feedback response from students, parents and other stakeholders on quality-related institutional processes
Dissemination of information on various quality parameters of higher education
Organization of inter and intra institutional workshops, seminars on quality related themes and promotion of quality circles
Documentation of the various programmes/activities leading to quality improvement
Acting as a nodal agency of the Institution for coordinating quality-related activities, including adoption and dissemination of best practices
Development of Quality Culture in the Institution
Preparation of the Annual Quality Assurance Report (AQAR) as per guidelines and parameters of NAAC, to be submitted to NAAC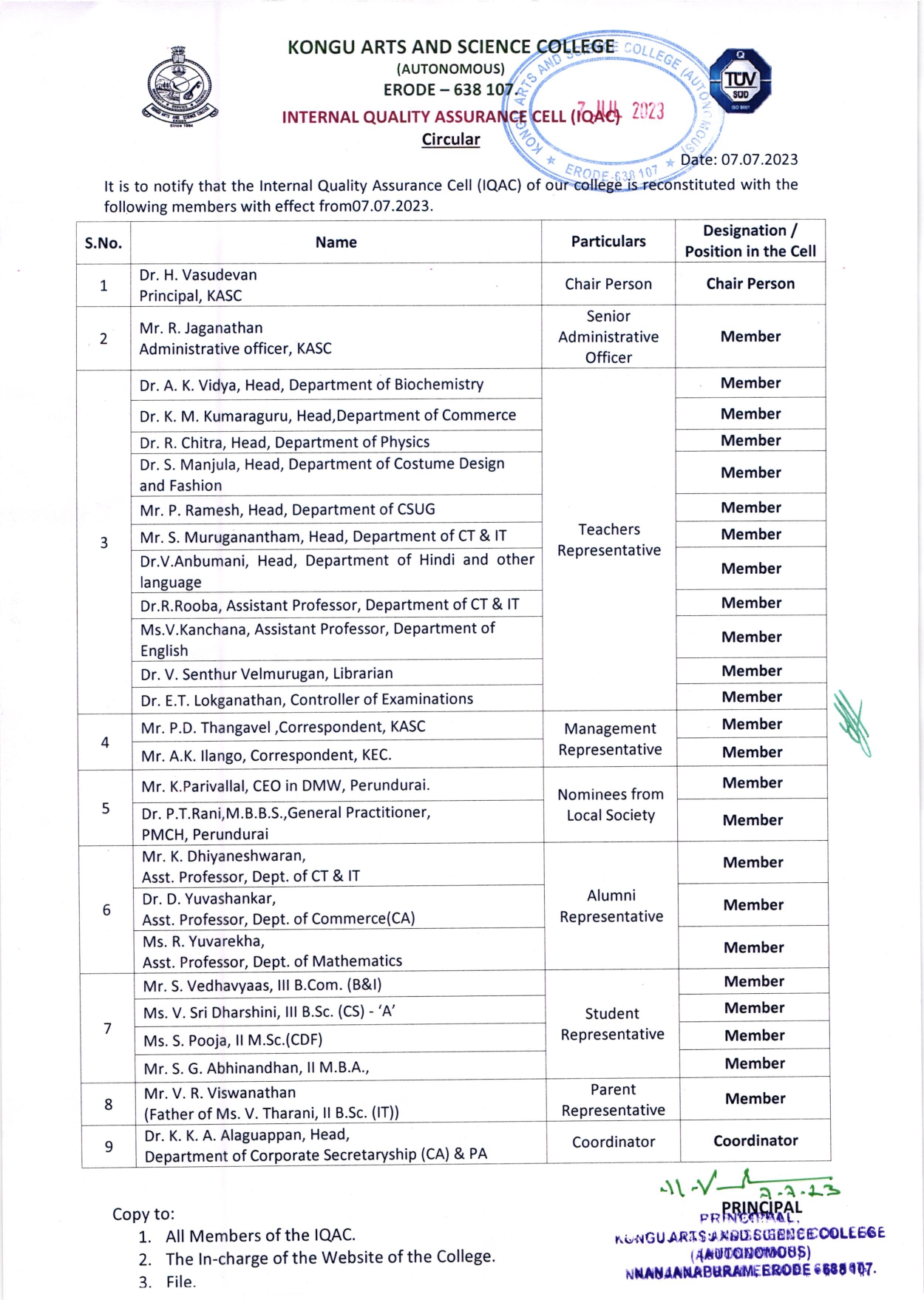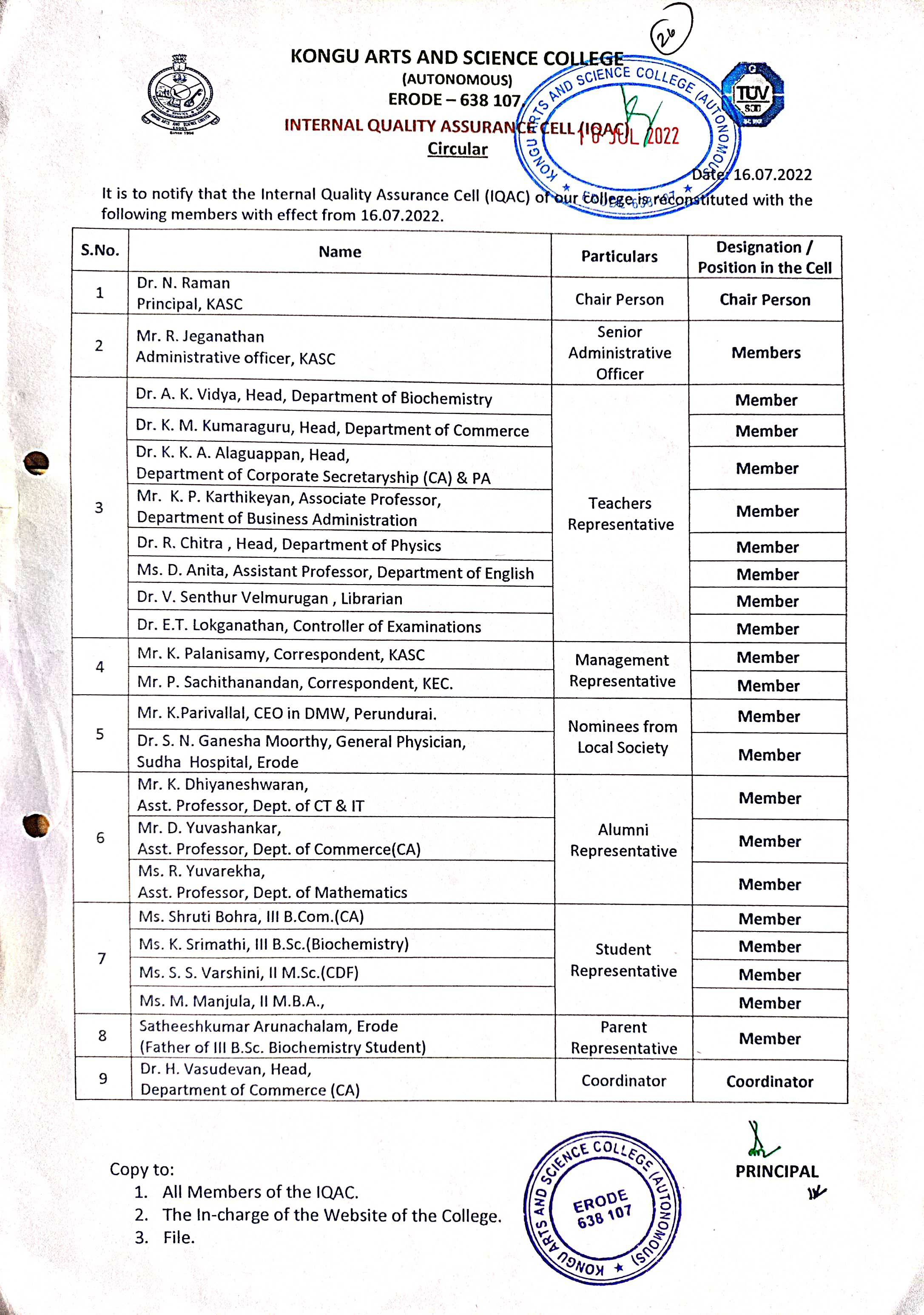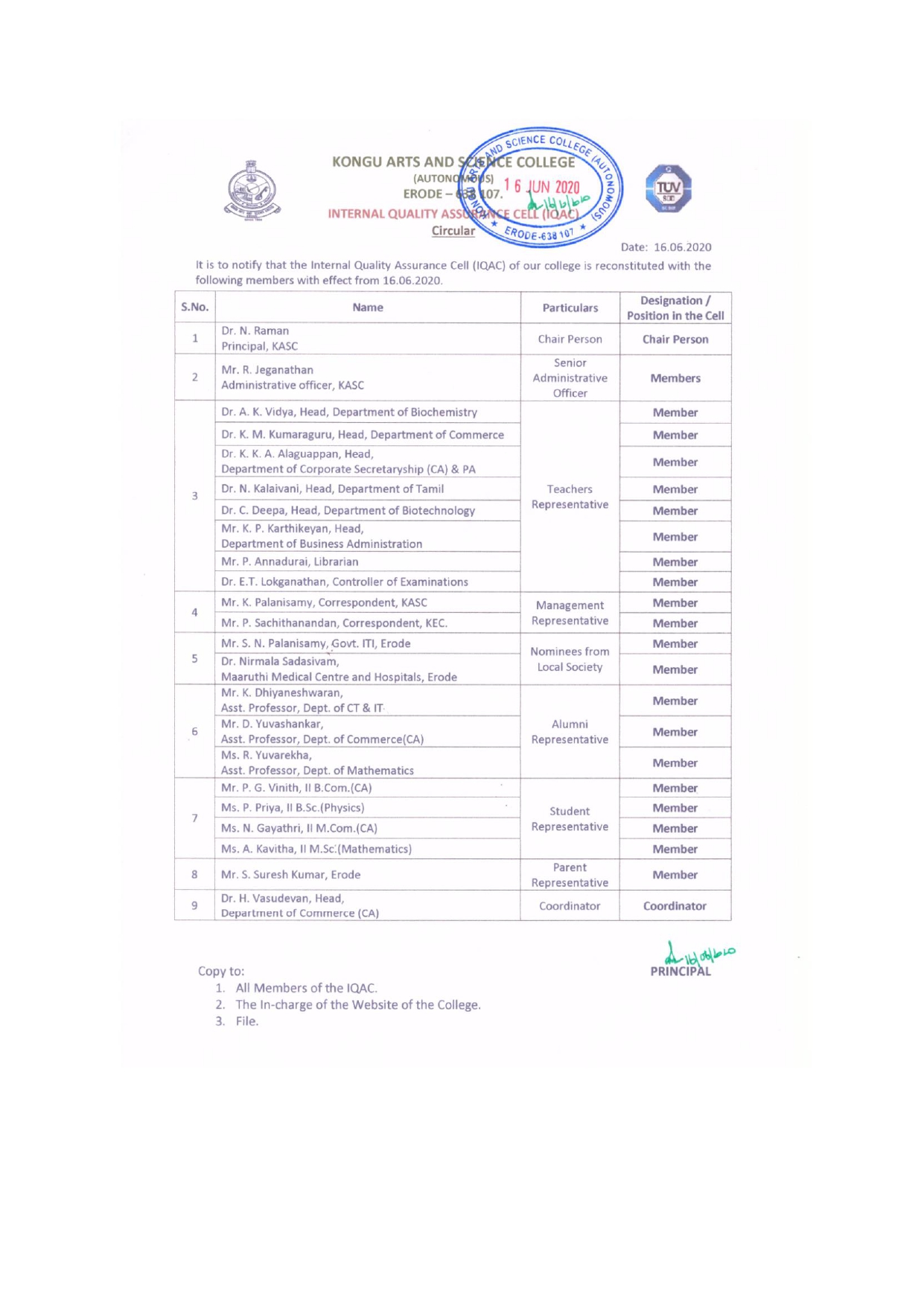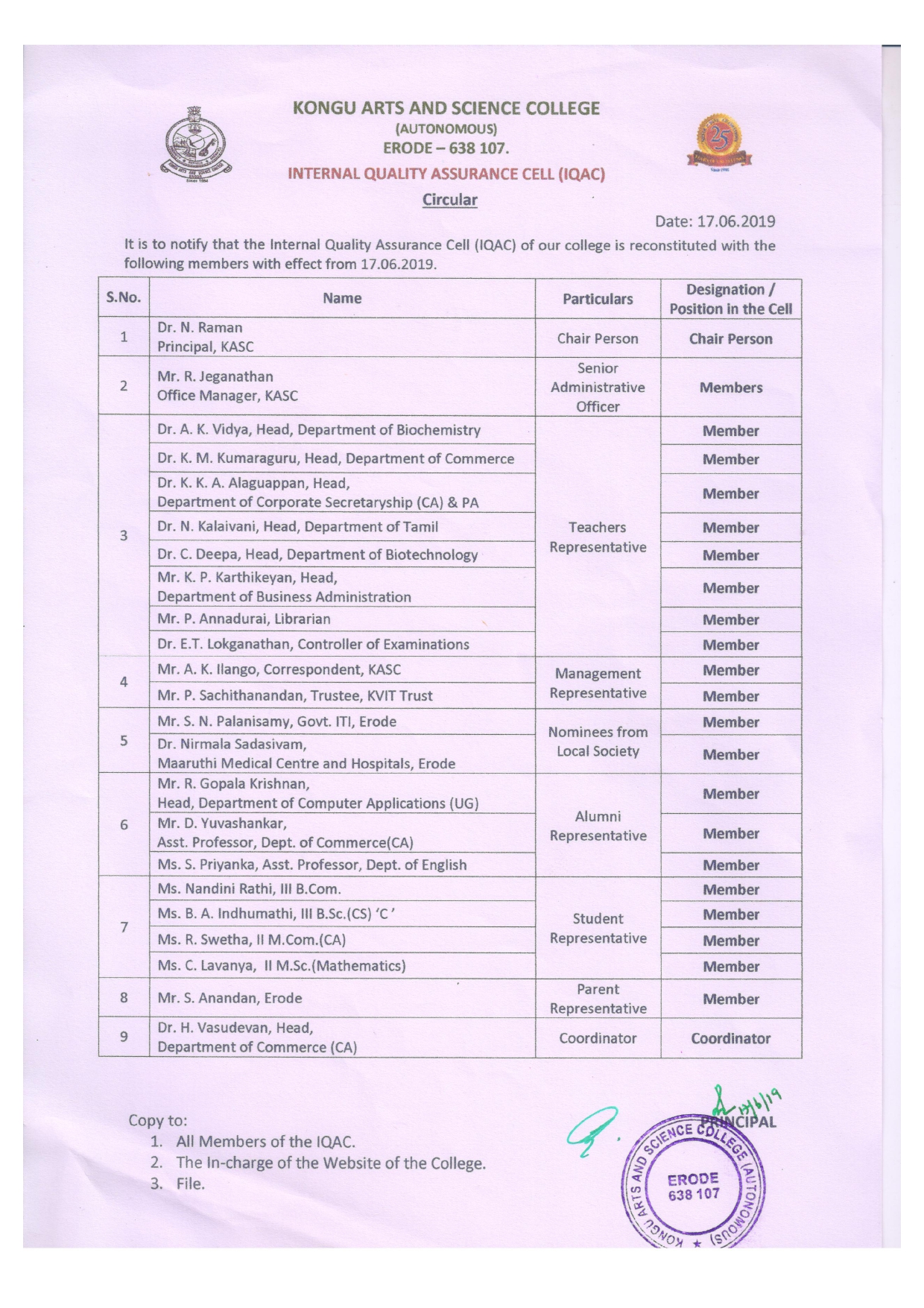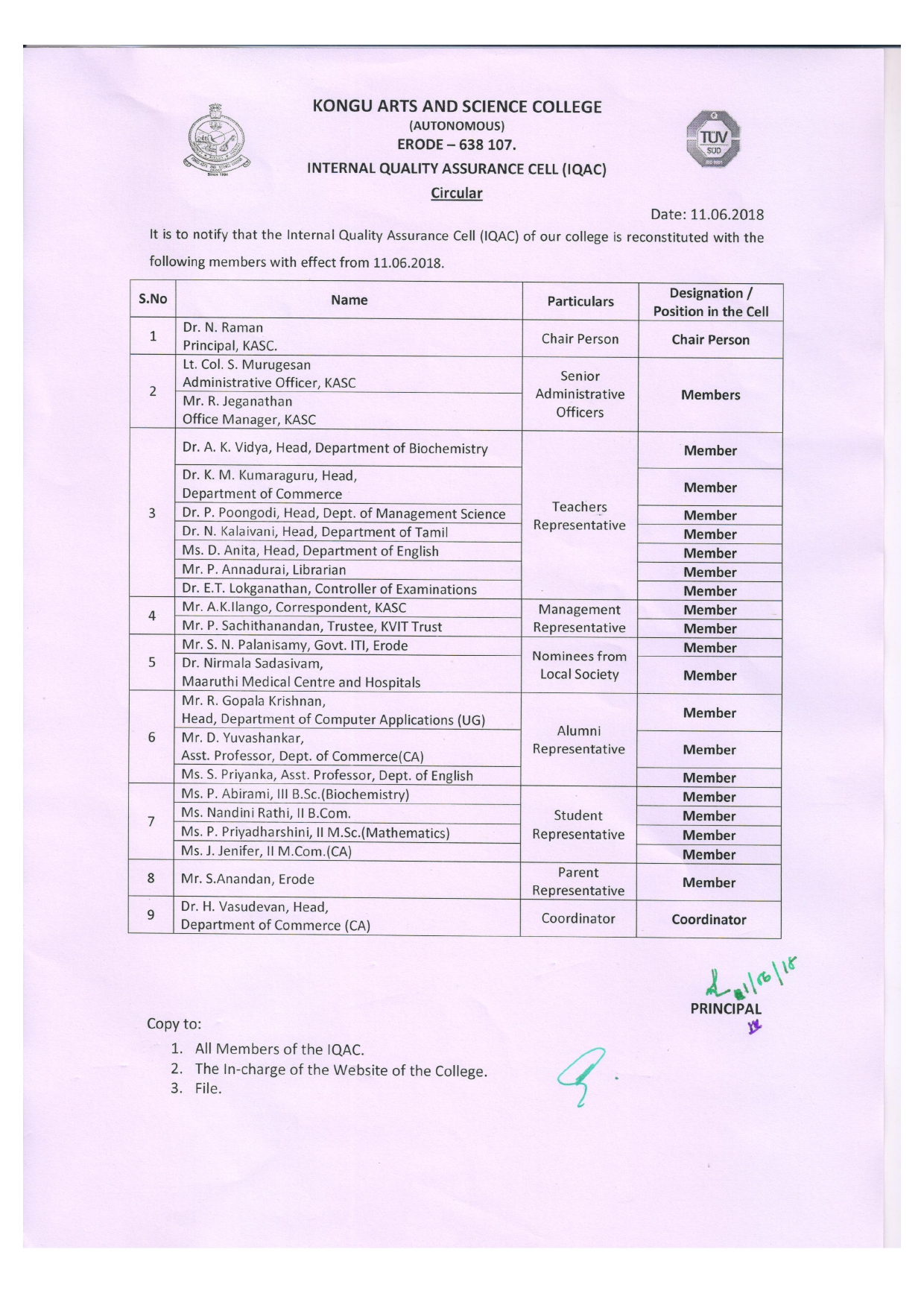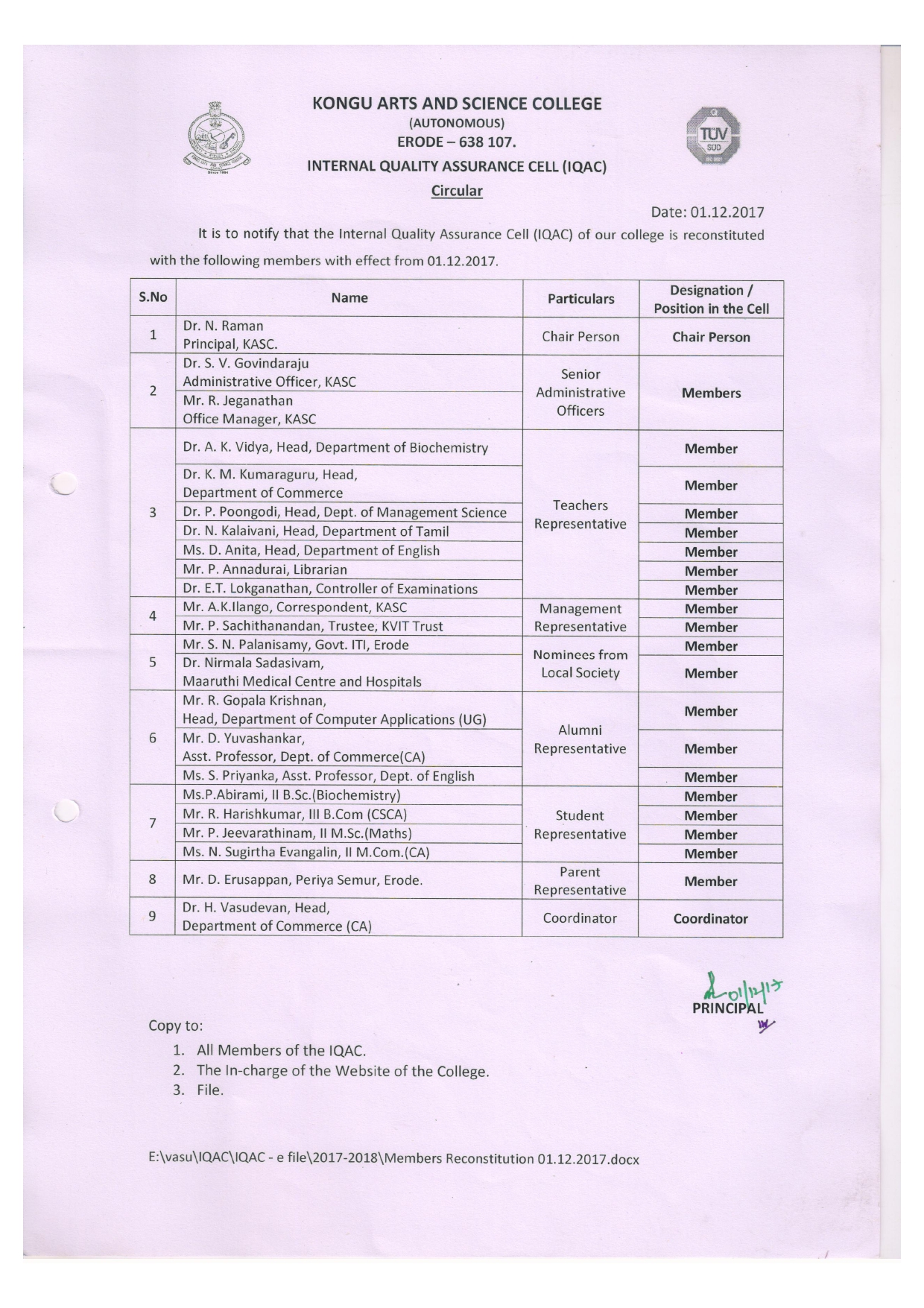 Academic Audit
The Internal Quality Assurance Cell (IQAC) regularly conducts Academic Audits to review the academic programs and activities of the institution and its various departments. This peer review process includes self-evaluation and site visits by peers from both within and outside the institution. The main objective of the Academic Audit is to analyse and evaluate the academic and administrative processes of the institution, with the aim of improving its overall quality.
The audit assesses the institution's use of its systems, infrastructure, practices, human resources, and facilities, ensuring that they are being utilized effectively. Additionally, the Academic Audit provides valuable insights into the institution's strengths, weaknesses, opportunities, and challenges.
Based on the audit reports, corrective and enhancing measures are adopted in a forward-thinking manner. These measures are aimed at addressing the issues highlighted in the audit, and improving the overall functioning and quality of the institution.